 capture.
organize.
share.
everything.
everywhere.
Collaboration made easy.
join for free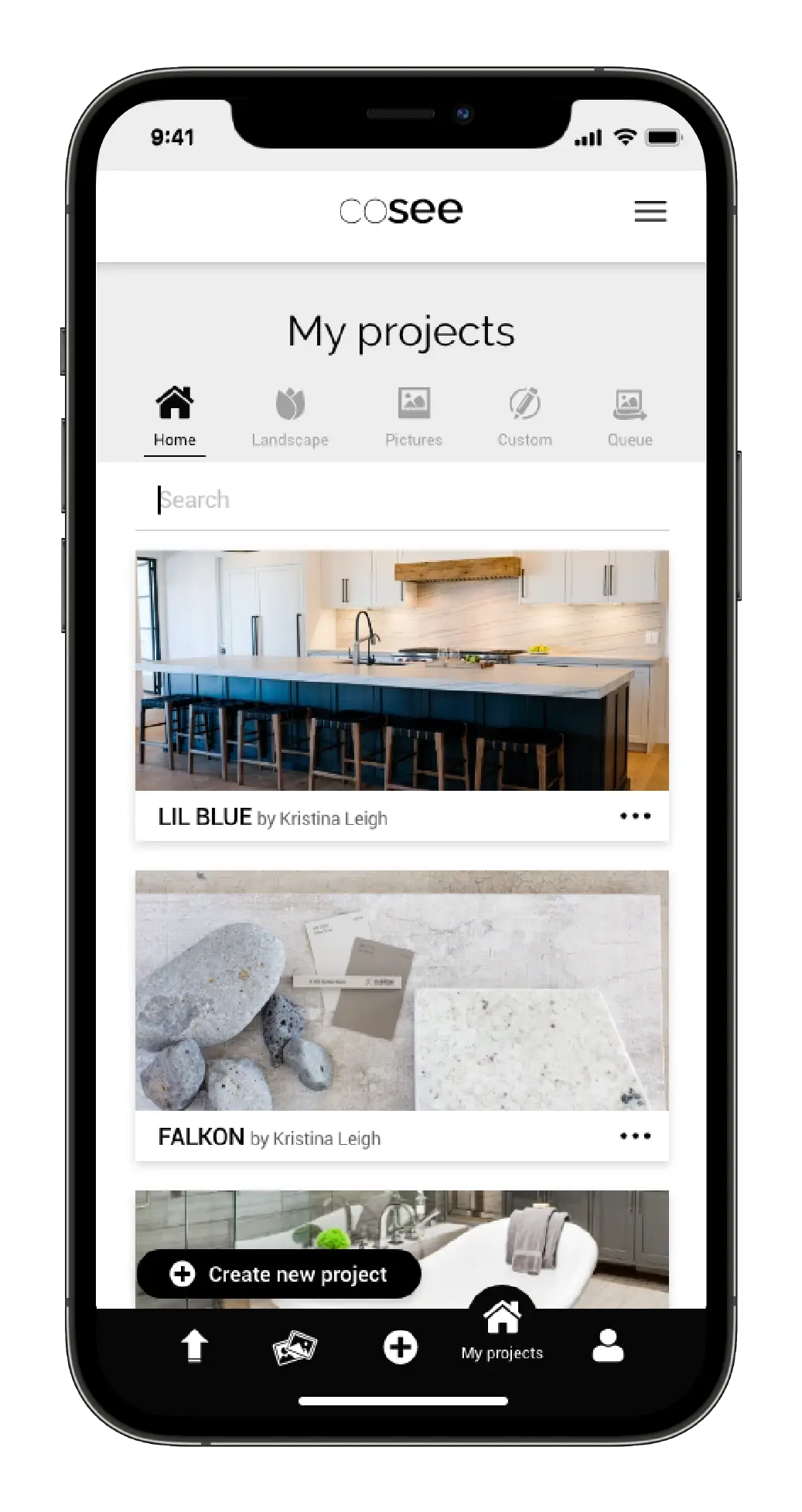 your home project starts here
no more searching through different apps and sites to find the image you're looking for!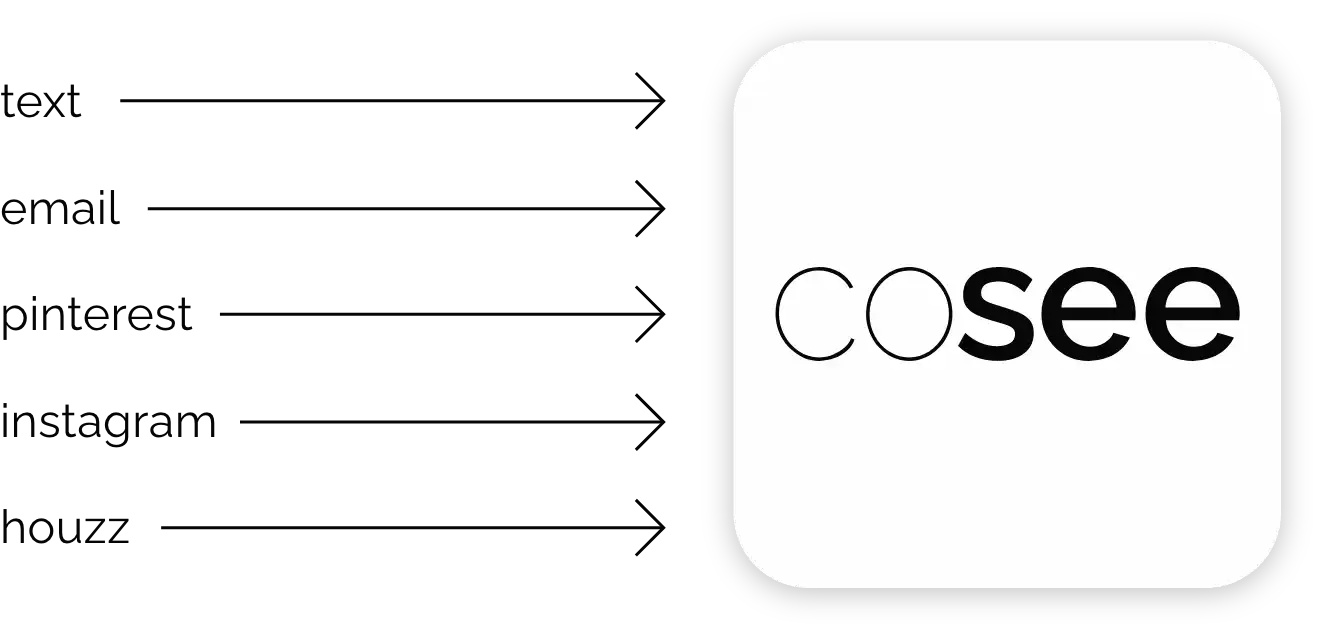 works across all platforms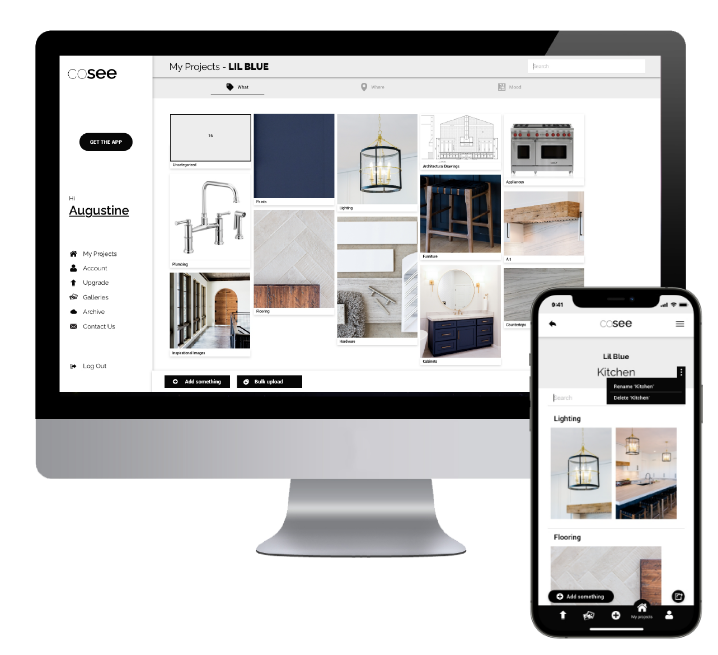 Mobile and desktop friendly
Seamless interface between devices
Same simple functionality
Quickly upload and tag images
Keeps everyone on the same page
Intuitive sharing
Create and share moodboards Organize your favorite items
Invite the whole project team
Import images from anywhere
Customize how your organize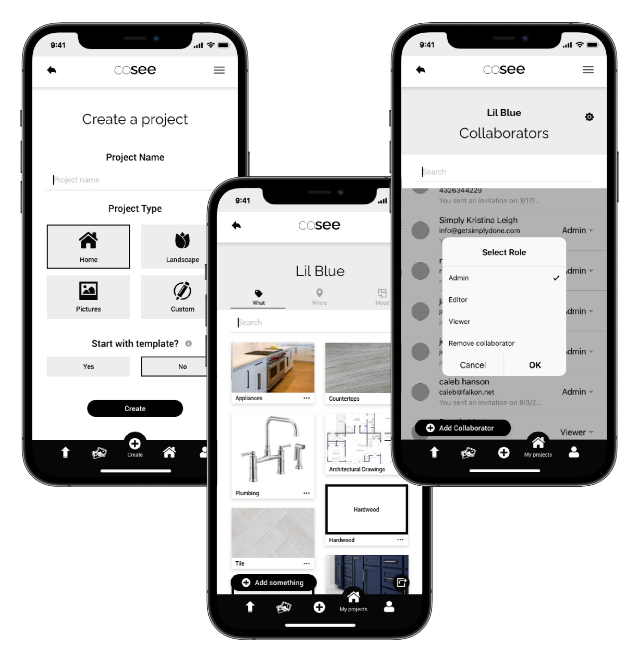 instant spec sheets
One click to get a sharable PDF
Branded to your business
Fully customizable
No information left out
Helps everyone stay organized
No more searching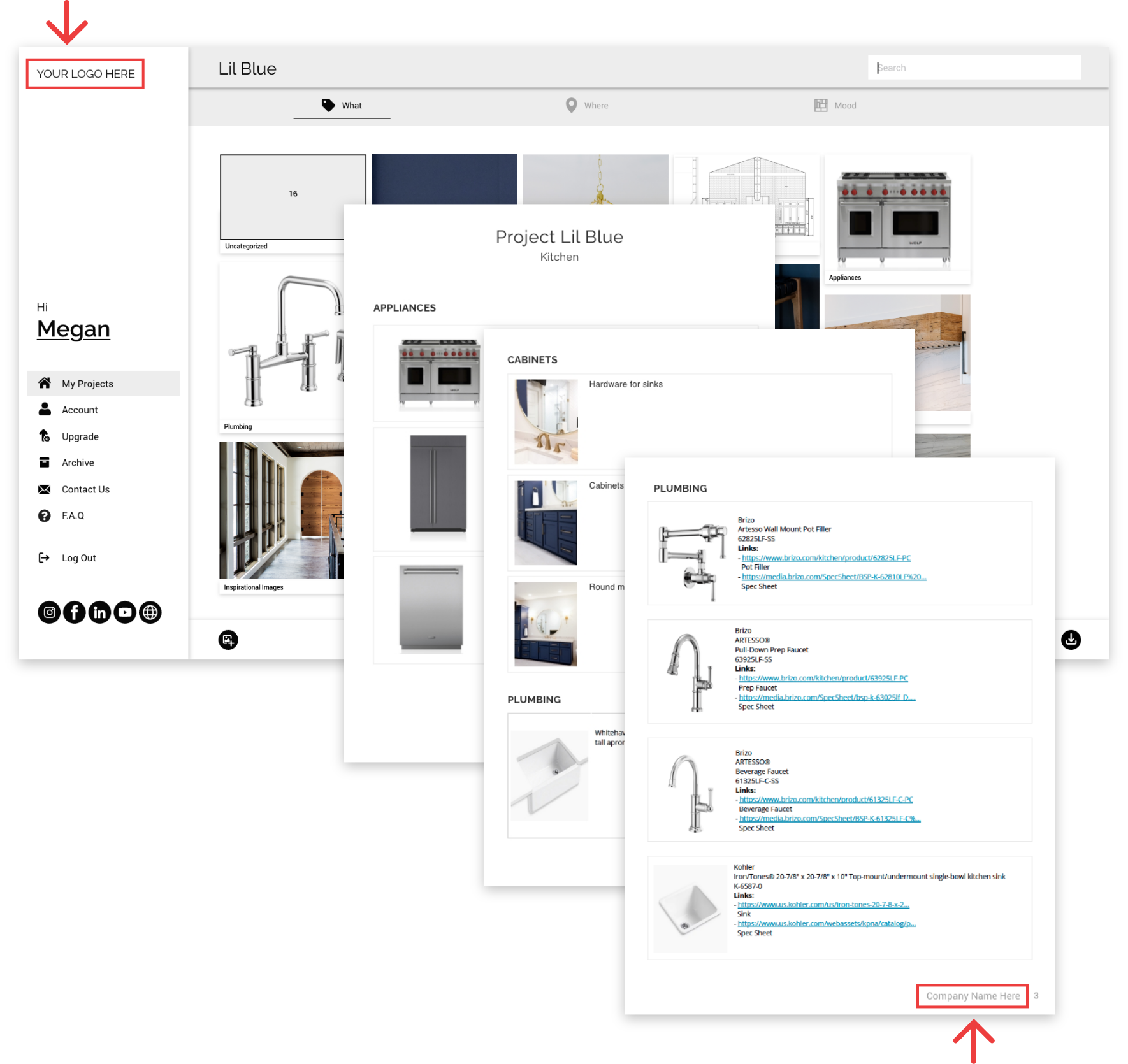 meet kristina leigh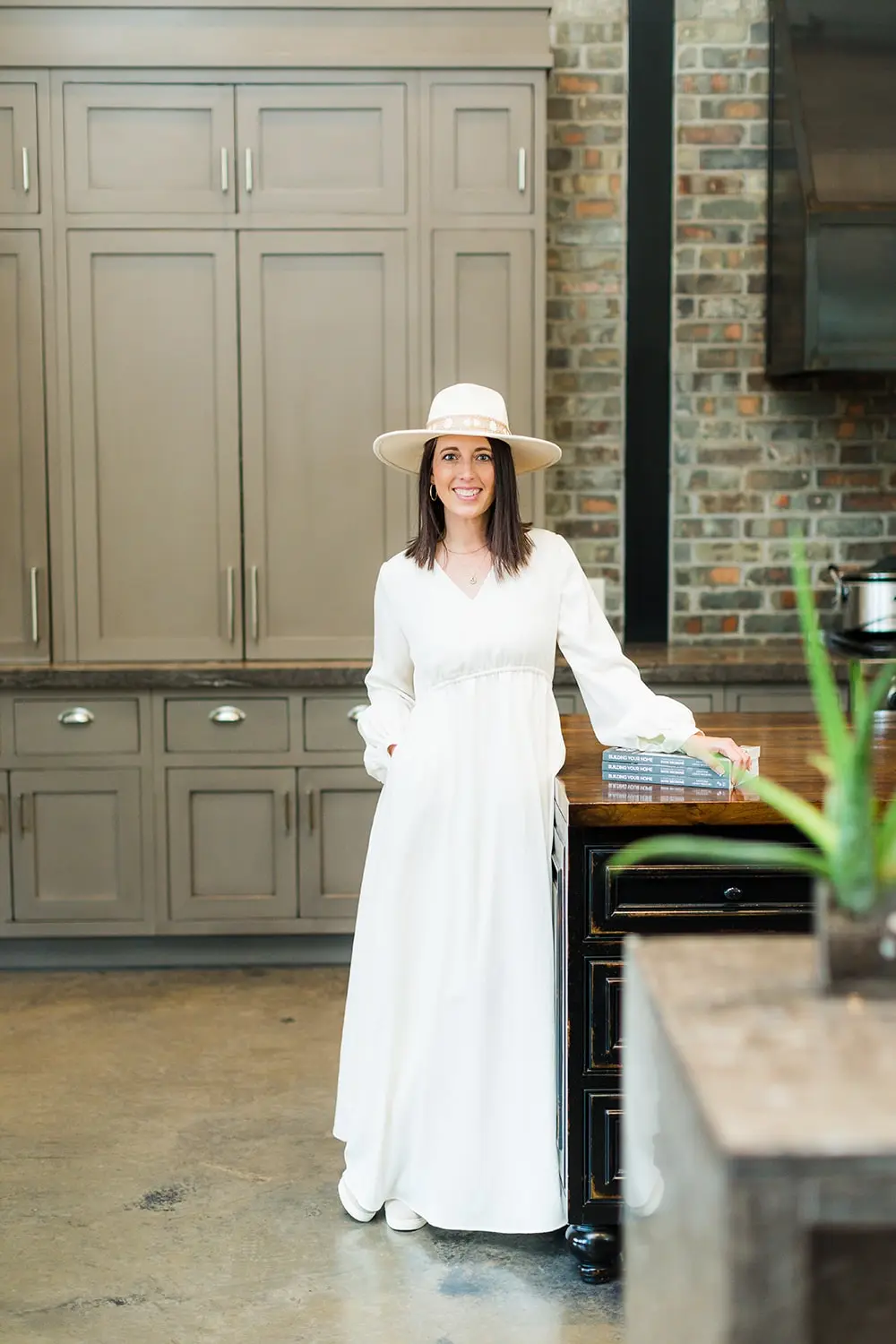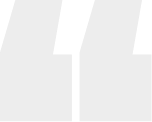 Designing & managing your project is decision after decision and it is easy to get lost… cosee solves this dilemma.
Kristina Leigh Wiggins Johnson
Architectural Designer & Author
as seen on...

come & see for yourself
sign up for free
we look forward to helping you save time & stay organized!

Use Email
By continuing, you agree to our Terms of Service and acknowledge that you have read our Privacy Policy.